Zelie's weekly Open-air market resumes for summer
FRESH AIR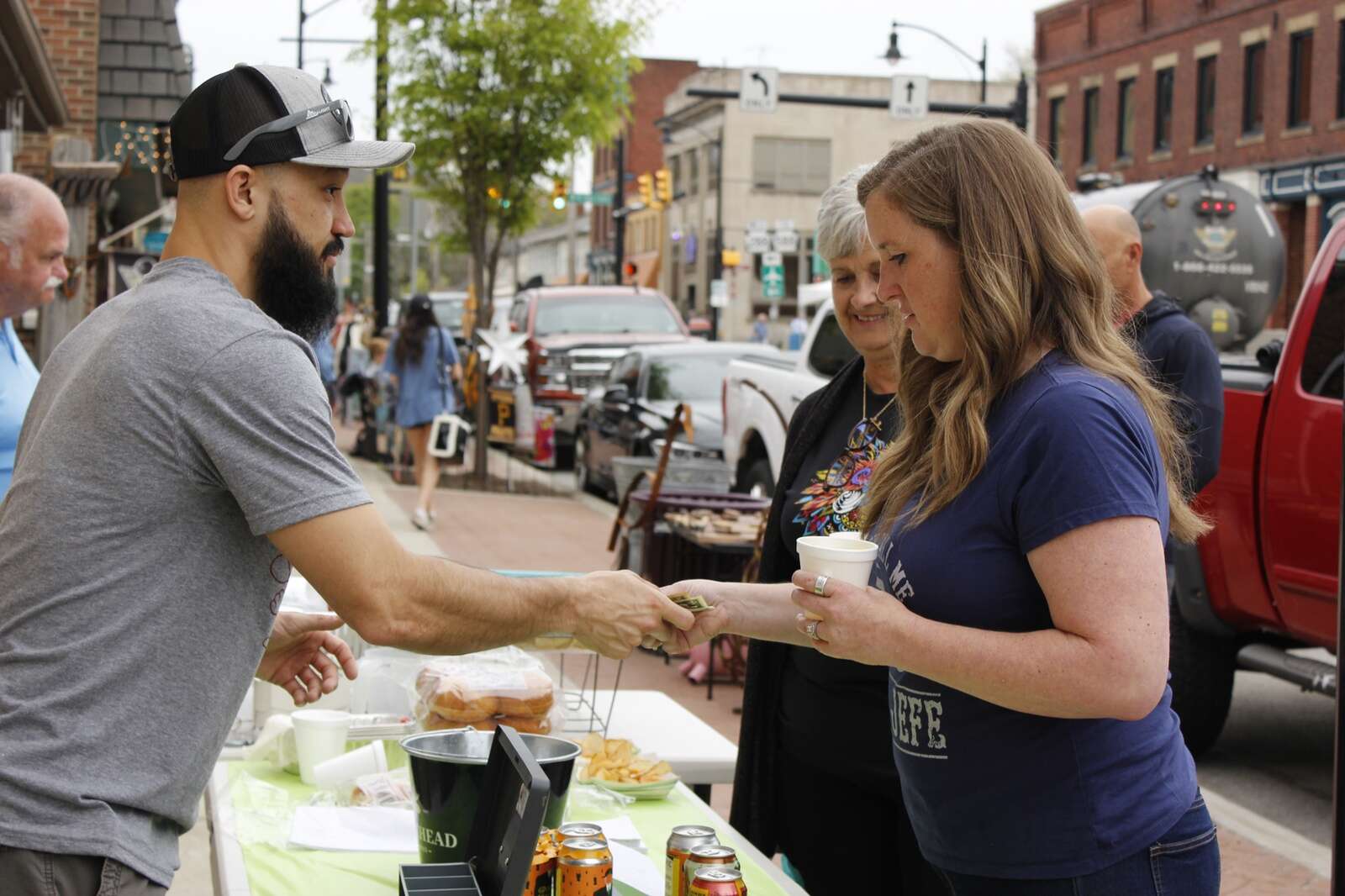 Lively COVID-era gathering continues into third year
Locals and visitors alike mingled on the sidewalk on a cloudy Thursday evening last week for the first day of the returning Zelienople Open Air Market.
A COVID-era tradition that stuck around due to its widespread popularity, the summer activity is now entering its third year. Each Thursday evening from now until the end of October, Zelienople businesses and a collection of outside craft vendors will line the borough's main street to offer goods, food and merchandise in an outdoor setting.
The event is sponsored by the Zelienople Area Business Association.
"We're really excited to be getting it kind of cranked up again," Matthew Edwards, business association executive director, said on Thursday. "All of our businesses are outside cleaning up their sidewalks, and it gives us a good opportunity to get everything spruced up and get our spring cleaning done, but we're excited to welcome people back to Zelie for the summer"
In 2020, he said, the event had started as an impromptu way for businesses to continue to operate while observing COVID safety restrictions.
"It grew organically on its own, and we thought, hey, this is something we should do every year," he said. "So last year, we put some planning and organization into it, and that has carried it through to this year."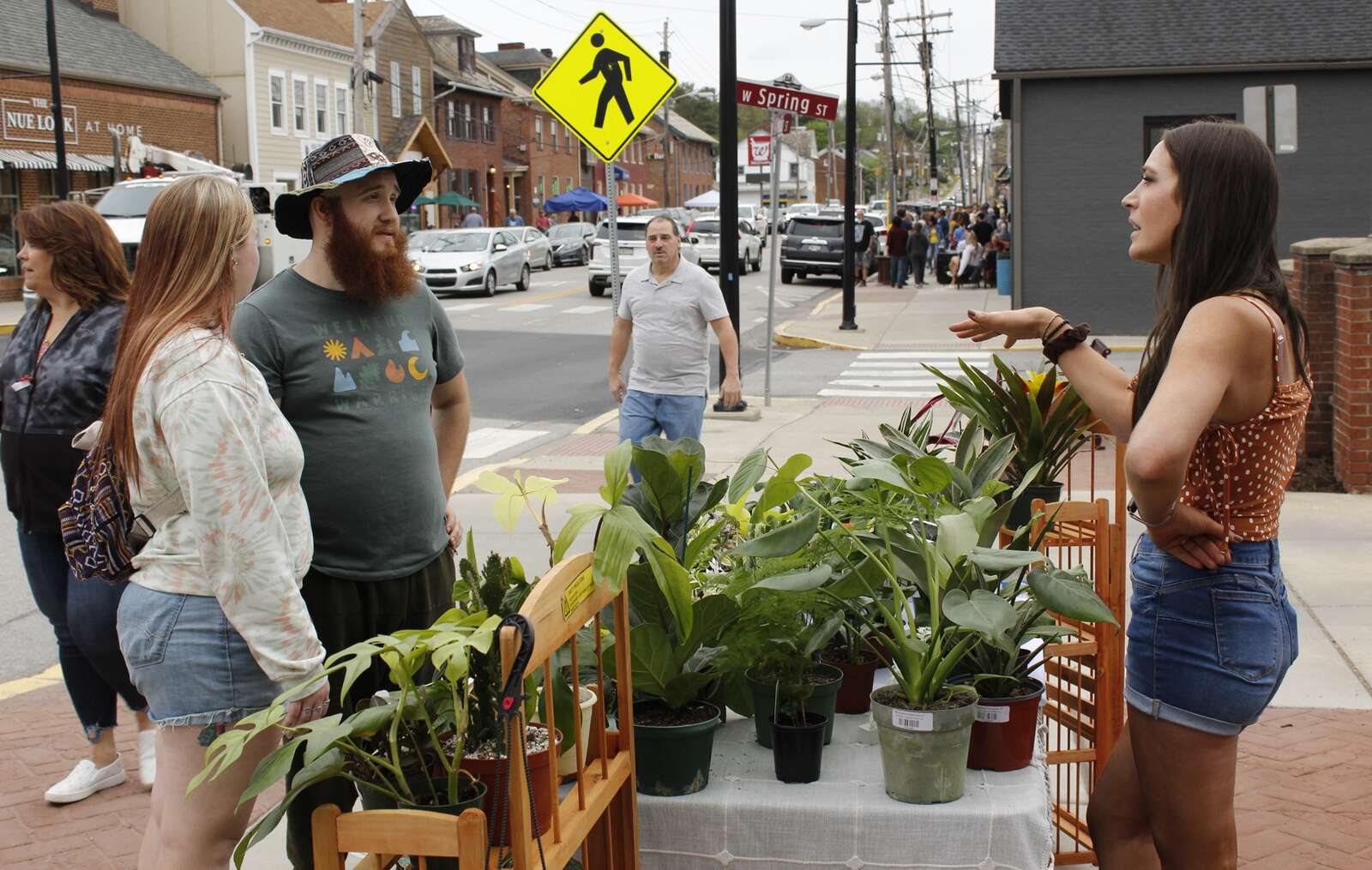 The market has a full slate of entertainers and local musicians scheduled for the summer, Edwards said. Outside vendors register and pay a fee to set up stands.
"The funds get turned around and put right back into the event," he said. "(We have to) pay entertainers and certain other expenses in terms of renting port-a-potties, disposing of trash and those sorts of things, so all that money goes back into the cost of operating the event."
The event brings heightened sales and business for Zelienople vendors, Edwards added.
"We have reports from our members throughout the year telling us their biggest days are these Thursdays," he said. "It's certainly a boost to all the businesses that choose to participate, and to our local economy in general."
On Friday Edwards said he was happy with the turnout for the first night of the market.
"People just know — it's Thursday night and there's going to be stuff happening in Zelienople," he said.
Organizing a gathering
Angie Dawson, owner of Boutique 16063 in Zelienople and a member of the Zelienople Area Business Association board, is the main organizer of the outdoor market. This year, she said, the business association received 65 applications from outside vendors to participate.
"We try really hard not to compete with any of the existing Zelienople businesses," she said. "Any vendors that are a direct competition, we unfortunately deny them, and we try to keep it all artisan. It works out pretty well, because not everybody can attend every single week. They go in and choose their weeks of attendance, and so we never have the same group of people here every single week."
During the market, East Newcastle Street near the musician stage is shut down to make room for a kids activity corner, she said.
"I think it's nice for parents to be able to stop and listen to music, and maybe have a glass of wine and some pizza, and their kids are occupied on a nice, safe, closed street," she said.
Last year, the market ended around Halloween, and the last day featured a Halloween parade sponsored by the Zelienople Lions Club and a vendor trick-or-treat event. She hopes to continue that tradition this year.
A busy evening
Zach Shumaker, owner of ShuBrew in Zelienople, set up his booth outside his restaurant and sold cans of ShuBrew beer to passersby.
"It's really become a very community-oriented event," Shumaker said about the market. "Some of the charm of Zelienople is that at any given time when you're walking up and down Main Street, you see people you know, and this kind of gives people the ability to walk outside at any point and feel like a part of the community."
The amount of attendees who were not Zelienople residents came as somewhat of a surprise, he said.
"I don't know that we expected to get as big of an audience from outside of Zelienople as we have," he said. "We're seeing lots of people coming from Cranberry and Butler, and some from even farther away."
Madeline Miller of Butler's Secret Plant Co. set up her stand and chatted with visitors all afternoon. She has a newly opened storefront in Butler but also attends markets like this one, she said.
"We walked up here," said Megan Shepker of Zelienople, who checked out the Secret Plant booth. "It's just a great way to get out and about."
"It's definitely a hot spot," Miller said. "People are hungry, and they want to get out of the house."
Whitey Boehm, of Whitey's General Store & Clothing, who set up his wares on a table outside his storefront, said the event is a way to showcase the town.
"People who don't normally come to town come and get to see everything the town has to offer," he said. "It's a mix — they're from Zelie and they're from all over the county."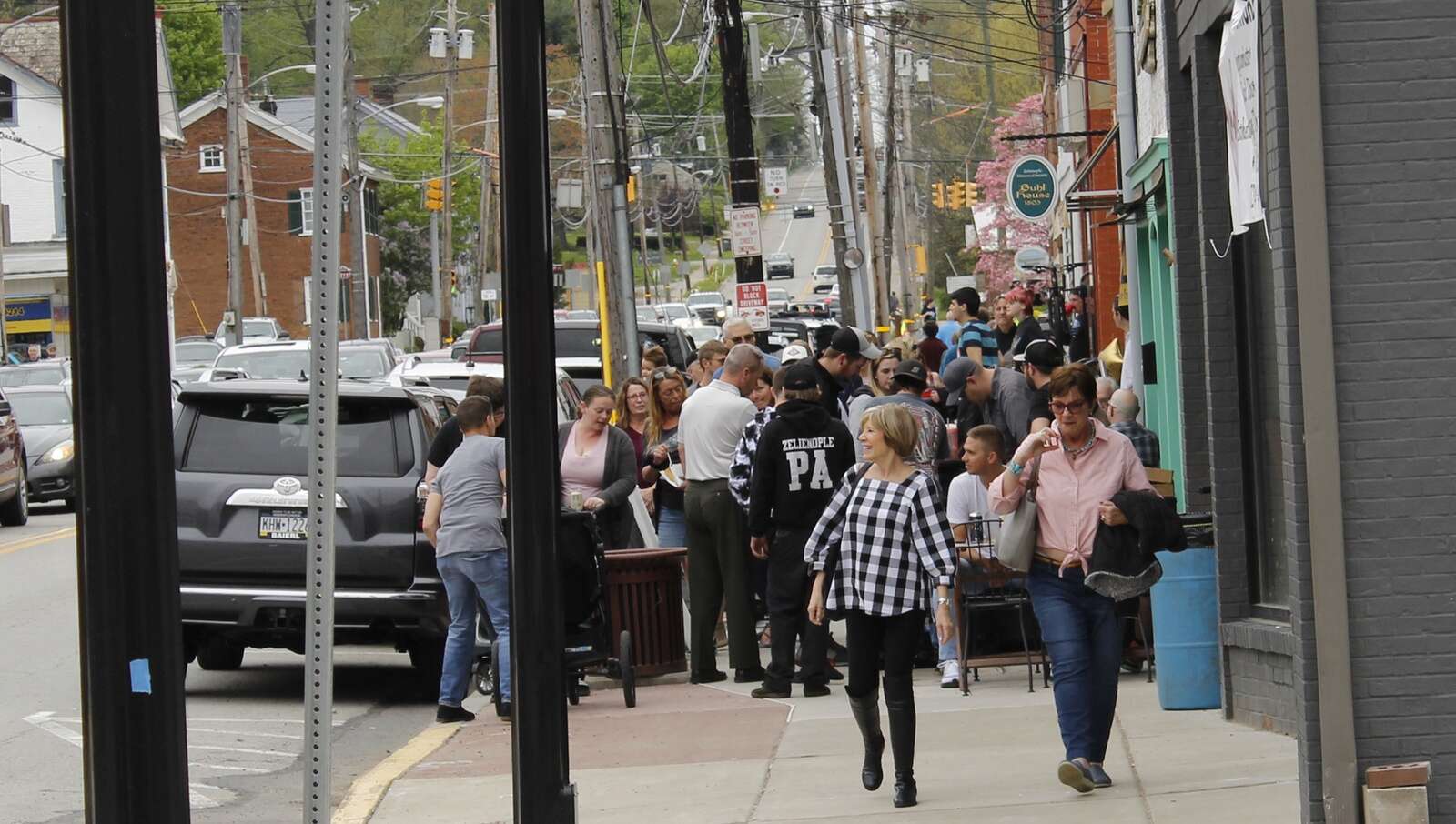 More in Local News