Motherly Memories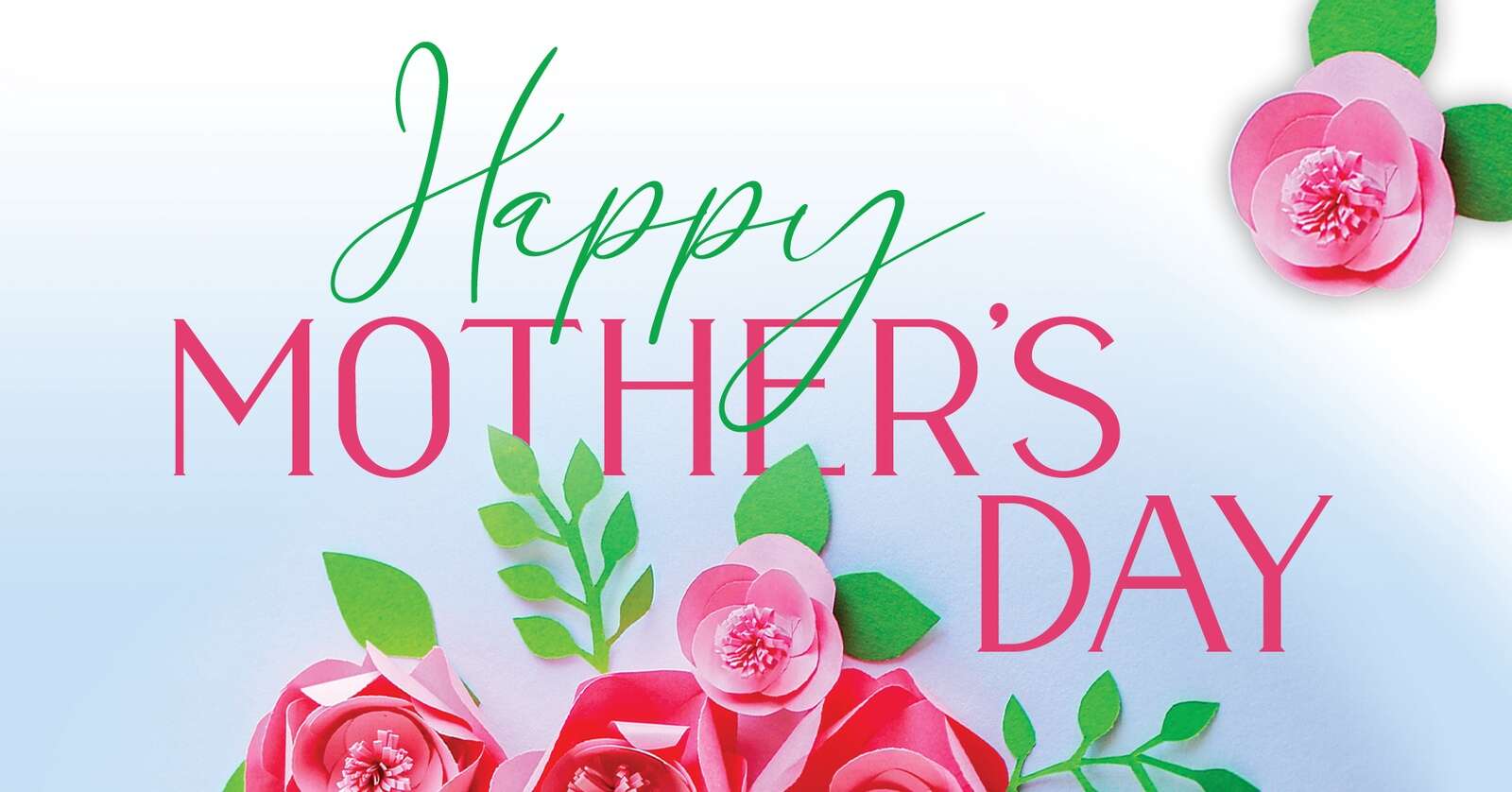 County residents reflect on Mother's Day
As a form of appreciation to the dedicated and loving mothers of Butler County, Eagle staff writers asked residents to share their favorite memories of their mothers. These are their stories:
Jimmy Stewart, of Butler, grew up on a farm in Fenelton and remembers his mother, Phyllis, making life fun for him during his childhood.
"When I was very young, my older siblings would go to school and my mom would take me for walks through the orchards. She was also very athletic and loved baseball. She'd always take time to play catch with me.
"She loves the Pirates, even now when it's tough to be a fan. I walk in the house and she tells me if they're winning or losing."
Stewart, a 1979 graduate of Butler Area High School, has had a decorated career in martial arts, winning three world championships and building a perfect record of 19-0 during a 12-year professional kickboxing career.
His mother was present when he was inducted into the United States Martial Arts Hall of Fame in Las Vegas in 2007.
"My mom has a lot of family living in Los Angeles. Some of them were there that night, along with her, and that was a lot of fun.
"She taught me about hard work and discipline and without that, I couldn't have done what I did."
***
Kathy Hensler, director of healthy living at the Rose E. Schneider Family YMCA, 2001 Ehrman Road, Cranberry Township, said what she remembers most about her mother was her love of games and the holidays.
"She loved to play this card game, a family game called I Buy," Hensler said. "Whenever she picked a card she didn't want, she always said, 'Right church, wrong pew.' "
"She loved decorating for the holidays, cut-out cookies at Christmas, dyed eggs at Easter and she passed that own to us," Hensler said.
***
"A daughter will always remember her Mom for all her life," said Karen Faust of Butler. "I most often remember my Mother, Virginia Harris, when I look at my three grown daughters. I love their smiles and beautiful hair. Like her, they are beautiful women."
***
"My favorite memory of my mother is coming home from school every afternoon to her smile and hug," said Amy Smith, director of Development and Program Advancement at MHY Family Services in Mars. "We would always sit at the kitchen table, with a snack, while she asked questions about my day. She would listen patiently, and always with great interest, as I shared the good, the bad, the happy and the sad. To this day, when anything happens in my day, she is the person I want to call."
***
"I could not be the woman and mother I am today without the love, guidance, and support of my mother, Mary Blystone," said Ashley Bauer, principal at Holy Sepulcher Catholic School in Middlesex Township. "As a single mother she had the workload of two in all aspects of life for my siblings and I. Somehow, she juggled it all and made it look easy. The older I got the more I realized that it definitely was not an easy job by any means, yet she took it all on and did it with grace. I feel truly blessed that God chose her to be my mother. I know that I would not be the strong, successful, independent woman I am today without her unconditional love, support, and encouragement."
***
"If I am being honest, I did not give my mom as much credit as she deserved until I too became a mom" said Jennifer Blank of Connoquenessing and a fifth grade teacher at Holy Sepulcher. "It opened my eyes to all the things I have taken for granted or came to expect from my mom. My mom is one of the most amazing people. She did not have a fabulous childhood, but she did not let that stop her from being the best mom a kid could ask for her. One of the ways that makes her so special is that she has this unique ability to take something 'run of the mill' and turn it into something absolutely stunning. She makes it her mission to go above and beyond in all that she does, whether it is wrapping presents, planning a birthday or holiday, or decorating the house. Mom does everything 110%."
***
Adrianne Shifter, a second grade teacher at Holy Sepulcher, composed a poem in appreciation of her mother.
"My mother...
Is someone who I can call when I need to talk.
Is someone who gives me advice when I need it.
Is someone who has taught me the importance of trusting in God.
Is someone who has taught me what it means to love.
Is someone I admire and strive to be like.
Is someone I look up to daily.
Is someone who has shown me how to be the mom I am today!
My mom is an amazing woman and so much more than just a mom. She is a friend! Happy Mother's Day!"
***
"I have so many memories of my 96 year-old mom," said Elizabeth Hays, director of human resources at MHY Family Services in Mars. "What stands out throughout them is that she's always been there to support and guide us — with school activities, at basketball games, concerts, orchestrating every holiday gathering, celebration, trip or picnic, or just relaxing together at home, and through both great and terrible times. She is a constant, our North Star, and our never-ending source of love, laughter and strength."
***
Karen Harvey, a development specialist at MHY, shared memories of her mother during Christmas time.
"Our family traditions came alive that night thanks to my mom. Every year that night felt more cozy, warm and magical than any other time. I can still recall the aroma coming from the kitchen as my mom made her wonderful homemade split pea soup, an apron tied at her waist as she stirred the ham hocks in the big pot. The dining room table was beautifully set with a wine glass for my sister and me so we could cherish some sparkling cider. Her Christmas tins were filled with a delicious variety of Christmas cookies and garland adorned the railing to the living room where our bright colored Christmas tree sat in the corner of the room. The Muppets holiday album played on the record player console and my sister, and I picked out one present to open later that evening. Looking back, the night seemed so flawless and perfect with my parents and grandparents all in attendance, and now I realize how much love my mom devoted to making our Christmas Eve a night to remember."
More in Special Sections