Another winter burst comes through Butler County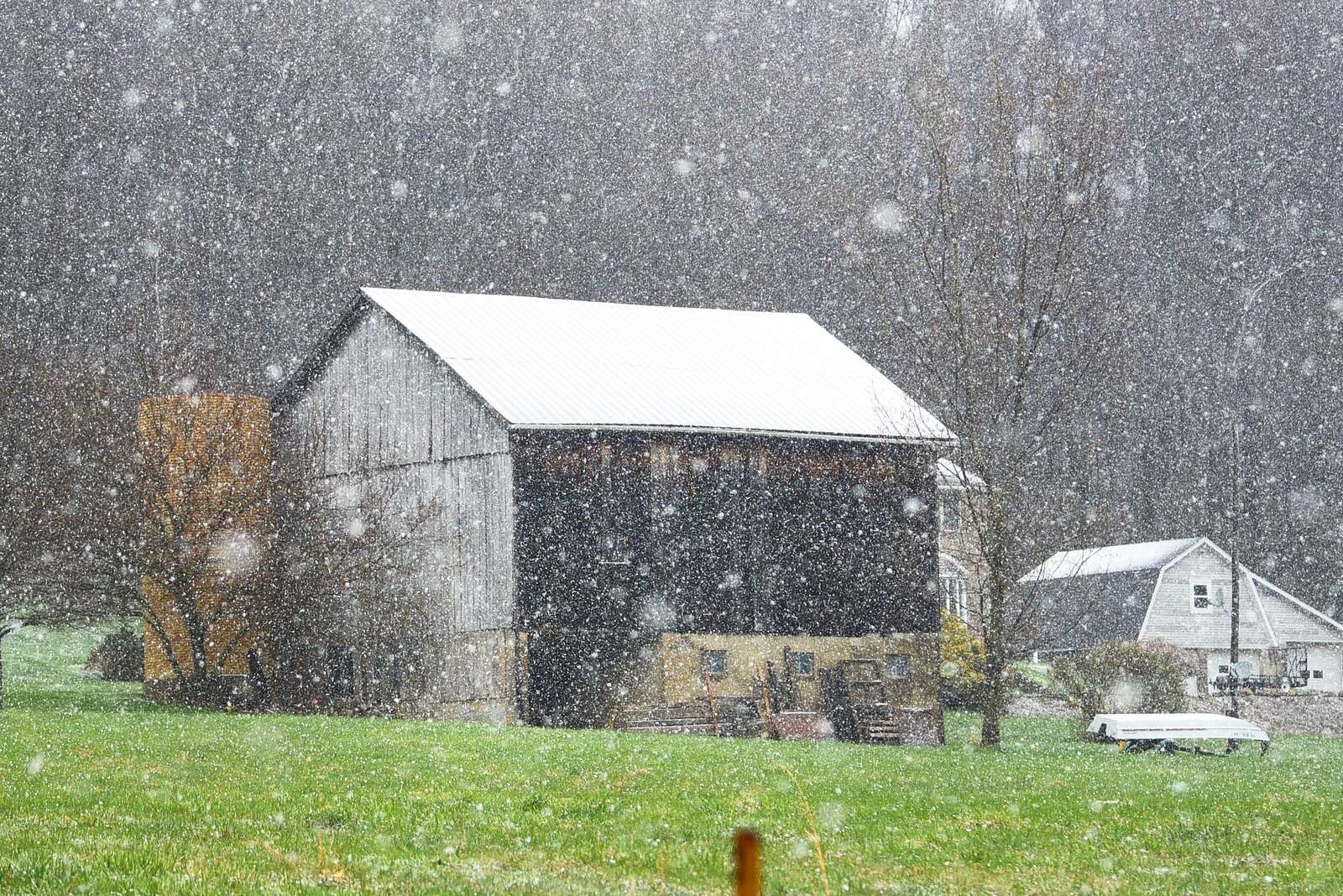 Western Pennsylvania is seeing the onslaught of another cold front, which has brought with it a wintry mix of rain and snow that probably won't be hazardous but is an unwelcome guest to many hoping for spring.
The return of snow and below-freezing temperatures well into April isn't uncommon to the region, and according to National Weather Service meteorologist Michael Brown, a small winter storm rolled through Butler County on April 21 last year.
Brown said this cold snap could be a last gasp of the winter season.
"Our last flakes of the year are typically in April," Brown said. "I don't know if we are going to have much colder weather than what we are experiencing now. We're going to warm up toward the end of the week."
According to a Twitter post from NWS Pittsburgh, portions of Butler County could see between 1 and 4 inches of snow accumulation. Brown also said people could wake up Tuesday morning to a light dusting.
The intermittent return of winter weather is an annoyance to some but a detriment to others.
Evelyn Minteer, director of the Butler County Farm Bureau, said farmers around the region are losing time to prepare their fields this year, which could affect their future earnings.
"They should be hauling crops in by now," Minteer said. "It's so muddy, you can't get in to plow or dust or anything. You have to respect Mother Nature, but I'm sick of this winter weather."
Despite the unlikelihood that the county will see any significant snow accumulation, Brown said most of Tuesday could be marked with light flakes. However, it will be mixed with rain and sleet, making for a damp and dark day.
Area residents will get a break from the gusty winds that often accompany these storms, however.
"It'll be a little breezy tomorrow," Brown said. "Wind is mostly going to decrease."
Brown said summer heat is still several weeks away, but this cold system could be the last time Butler residents will have to deal with freezing temperatures for at least several months.
"We're going to warm up toward the end of the week. We'll still be kind of mild, it won't be hot," Brown said. "Next weekend we are looking at temperatures in the 70s."