Making a backyard playground efficiently, economically
Family fun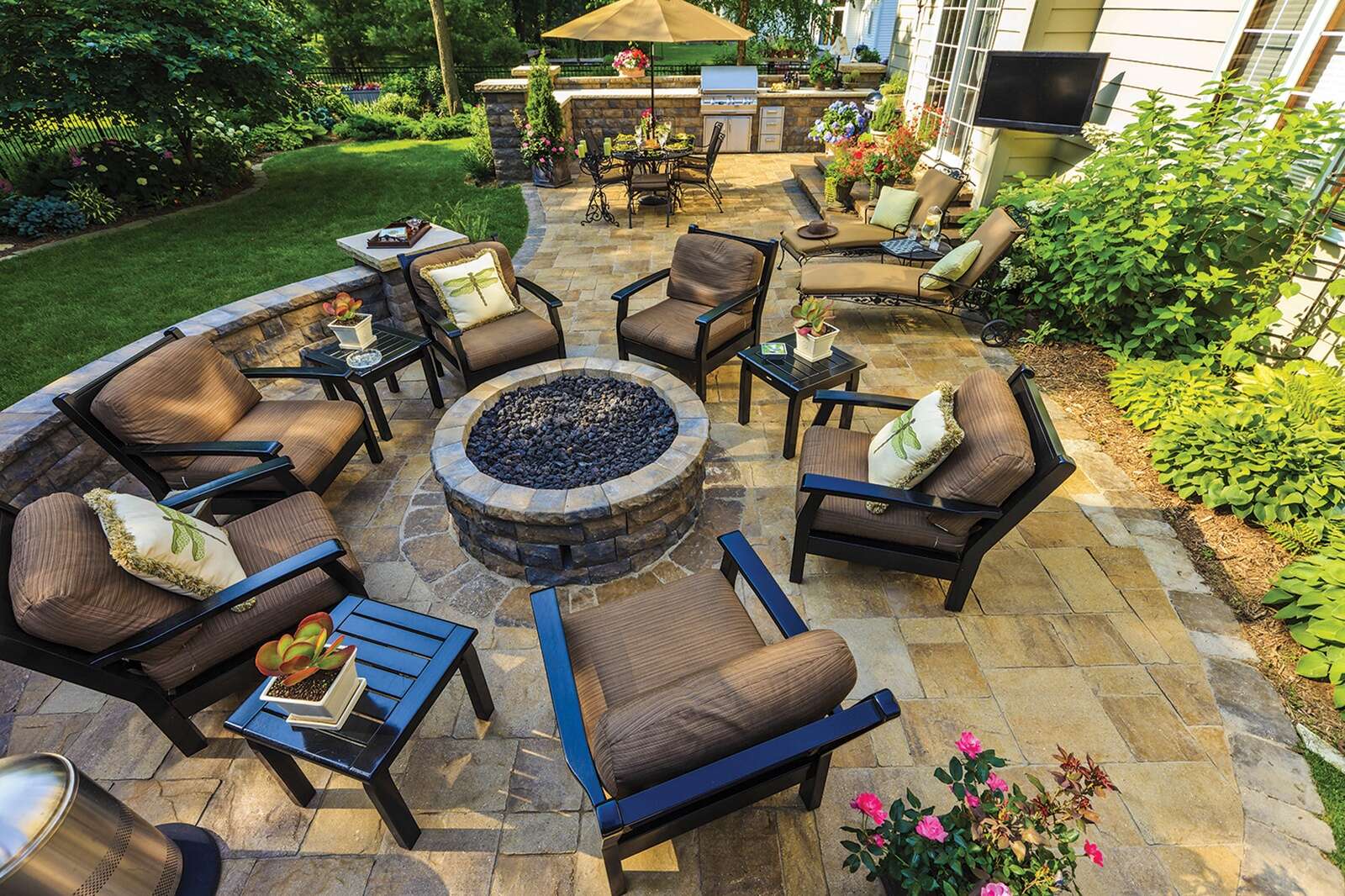 The winter doldrums are finally winding down and thoughts of spending more time in the backyard can lead to taking on ambitious building projects.
Backyards can become the new home for lazy weekends in the pool or spa, cozy nights around the fire pit, or a calming spot to read with a garden view.
But deciding what to include, who to buy it from, staying within a budget and making a plan can make the project feel impossible. Breaking each of these concerns and decisions into manageable steps and questions to answer will help the project become a reality.
How to choose
Now that the weather is finally starting to warm up, it's time to start thinking about a backyard spring project. Whether it's adding a new structure or simply updating the landscaping, choosing the right additions and changes can be tricky. Here are a few questions to think through.
What are the priorities for the outdoor space? Is it to relax and enjoy nature, or a space where the children can play safely? Designing the perfect backyard getaway takes more than picking out the latest playground equipment or fire pit. Deciding how the space will be used is a building block of a successful project.
How much maintenance time can be spent on the space? Is a pond or fire pit going to require more work than can be put in each week/month? Determine the amount of time that can be spent long-term to help guide feature selections.
What's the budget for the project? Can something that will add resale value to the home be included, or is a more affordable option like a playground set or patio furniture set more realistic?
Consider the climate in the area. If there is frequent rain, a pond may not be the best choice; likewise, if the weather is harshly cold most of the year, an outdoor fire pit may not be as enjoyable.
Think about how much use the space will get. If it's only used occasionally, something as large as a playground set may not be the best option. How often family and friends will use the space can help determine what features and amenities will be best suited.
Include the whole family
Springtime is the perfect time to get outside and work on projects together as a family. Here are some ideas for how to get everyone involved in the backyard project this year.
Whether the family is looking for a fun way to spend an afternoon or wants to make some progress on the yard, these tips will help you get everyone working together.
Plan the project together as a family. Including everyone in the planning process means everyone has a hand in the decision making and ownership in the project. When it comes time for people to complete their tasks, this ownership will make it more likely they will follow through.
Assign different tasks to each person based on their strengths and interests. Giving people a chance to do what they like and what they are good at makes it easier for them to stay motivated and complete the task.
Take time and enjoy the process. It's a great opportunity for bonding. Working on group projects together as family and friends builds rapport and connection over time. Practicing communication throughout the project can help make those relationships stronger.
Local backyard options
Whether it's a pool, fire pit or new landscaping, there are options locally to find exactly what's needed. In addition to big-box home improvement stores, locally owned and operated companies provide a variety of backyard options.
For everything spa and pool related, Valley Pool & Spa has locations in Cranberry Township and in and around Pittsburgh. The company offers an extensive selection of spas, above ground pools and pool equipment in addition to service and maintenance, according to its website.
Closer to Butler, Martin Sales and Service has a wide selection of fire pits, grills, outdoor furniture and other backyard amenities, according to its website.
Landscaping companies like Funyak in Mars offer design and installation services. Funyak has created some of the highest quality and most aesthetically pleasing landscapes throughout the Pittsburgh area, according to the company website.
Staying within the budget
House projects can become a money pit when not managed well. Starting a backyard project doesn't have to cost you an arm and a leg. Here are some tips to keep the backyard project on budget.
Do it yourself when possible. There are plenty of online resources with tutorials on how to do everything from installing a patio to building a deck. When necessary hire professionals to complete work that would cost more to to do it yourself in the end.
Shop around for materials. Compare prices at local home improvement stores and lumber yards. Think outside of the box to get materials at lower prices than big-box stores. Alternative sourcing can help the local economy and help stay within the budget.
Use recycled or reclaimed materials when possible. This will help keep costs down and is better for the environment. Local companies can be a resource for how to do this well.
Make sure all tools and equipment are in good working order before starting the project — borrowing or renting tools instead of buying them can save money. Local rental companies can be a great option for specialty tools and larger equipment. If renting becomes too costly, it may be time to look at hiring a company to do the work.
Take your time and do the job right, even if it means spending a little more time on it — rushed work often leads to mistakes and costly repairs later on. The long-term problems of rushed work may not be seen for years and can turn into big headaches later.
Making plans
Plan the project before getting out the shovel or buying the plants. This will help the project stay organized and avoid unnecessary expenses.
The secret to a successful project is planning and staying on speaking terms with people who will help throughout the project.
Knowing and outlining the who, what, where and when of each part of the project is a great way to create the plan. Start with the end in mind as the plan takes shape and the result will be much closer to the spring-fever dream.