University of Pittsburgh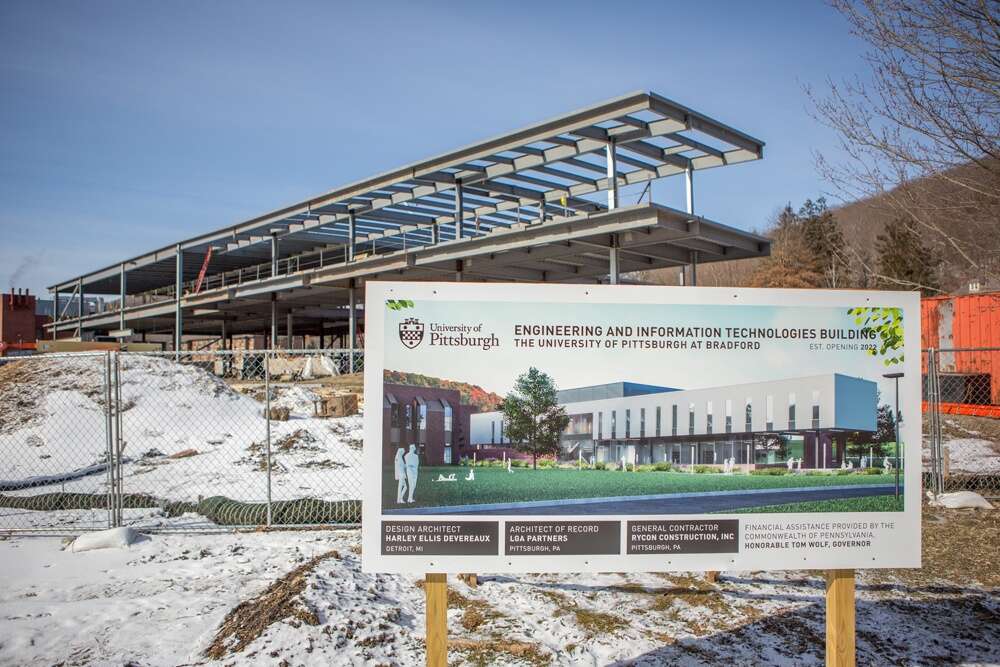 Engineering technology is coming this fall to the University of Pittsburgh at Bradford, which is launching two four-year majors and opening a new engineering and information technology building.
The new majors, mechanical engineering technology and energy engineering technology, will offer students firsthand, practical applications and prepare them for the same jobs as those with engineering degrees since they will take similar classes in math and engineering.
To give students their own space to be creative, Pitt-Bradford is building the $22 million, 40,000-square-foot George B. Duke Engineering and Information Technologies Building devoted to science, technology and engineering.
The building will feature five new labs and a maker space, giving students unique spaces where they be can be innovative.
For more information about the new programs and the building, visit www.upb.pitt.edu/engineeringbuilding or contact the Office of Admissions at admissions@upb.pitt.edu or 800-872-1787.
This article was submitted by the University of Pittsburgh.