Mars Area Elementary students show off science experiments at fair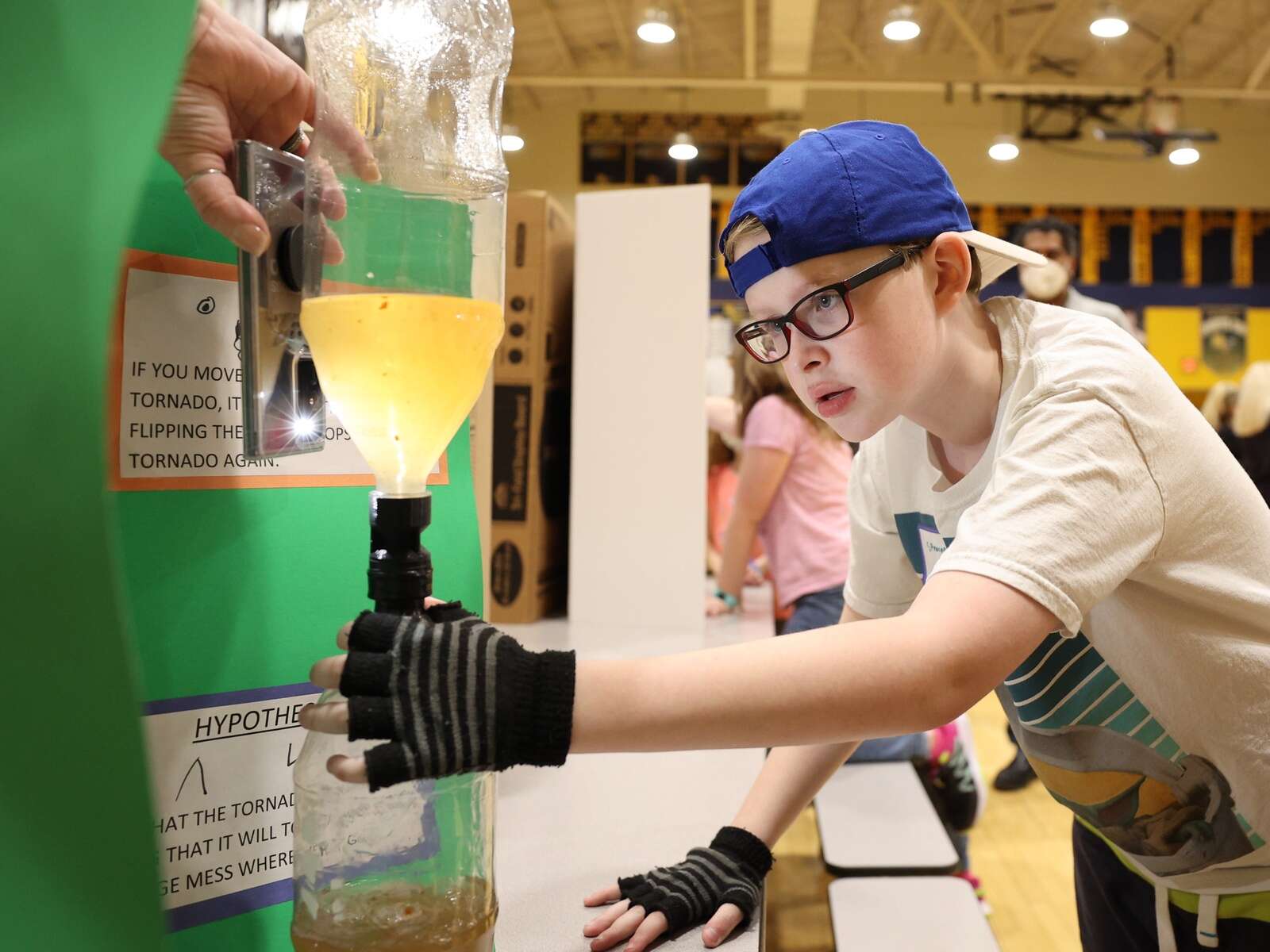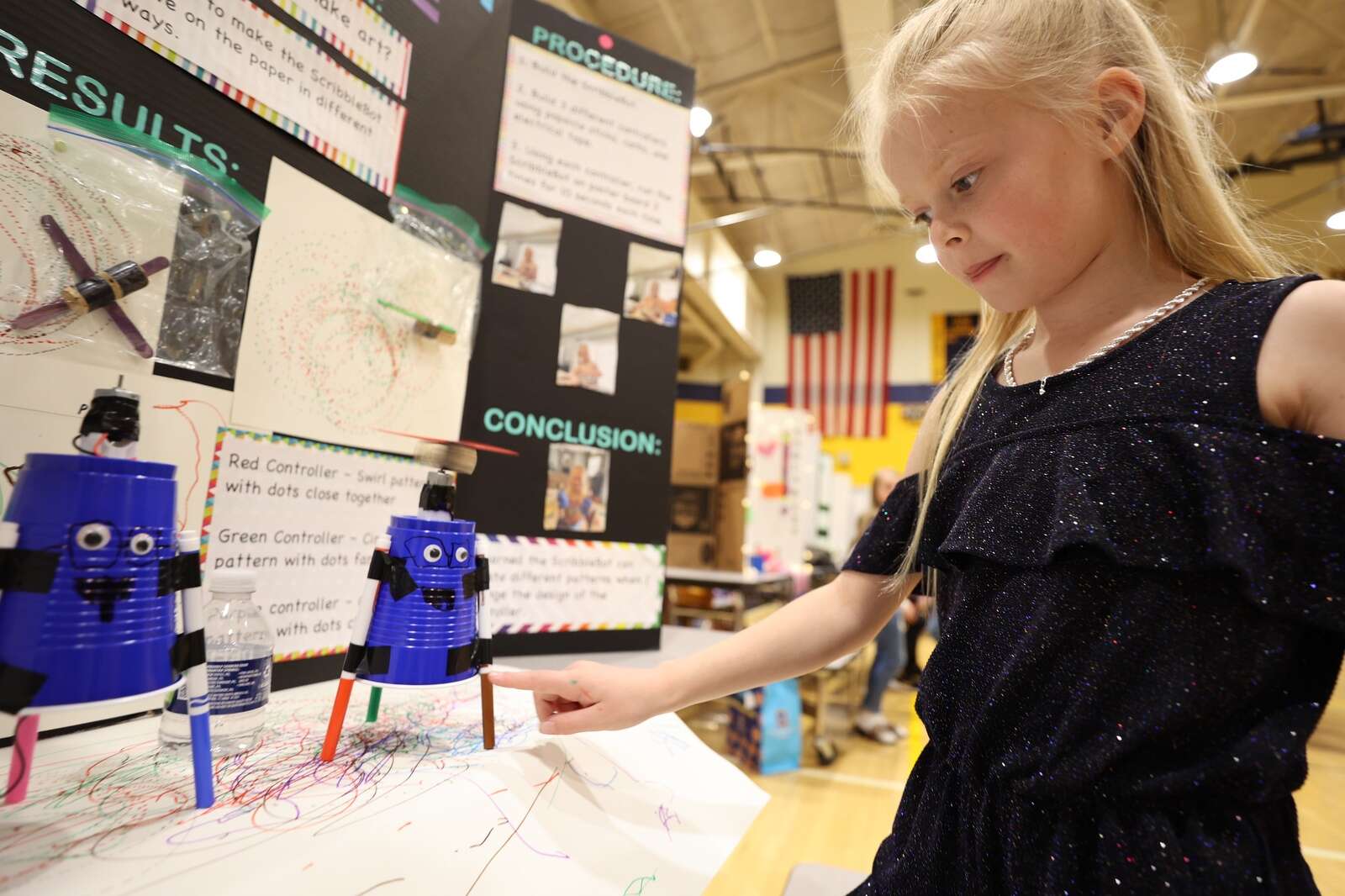 Program encourages STEAM exploration
A buzzing hubbub of young students, arms and backpacks full of all manner of science materials, filed into the Mars Area High School auditorium March 16 for the annual Mars Area Elementary School Science Fair.
Returning for the first time since the pandemic, the Mars Elementary Parent-Teacher Organization event brought over 150 students, along with their families and friends, to gather and present their projects.
The event, aimed at students ages 7 to 10, varies from the other annual science fair event hosted at Mars Area Centennial School in that it isn't as focused on competition, PTO president Jenna Falkner said.
"We do judging, but we don't do prizes," she explained. "Sometimes, parents wonder why every child gets a medal here, but the point of that is that it's to get them interested and excited about doing science."
Projects at the fair follow the scientific method, she said — students make hypotheses, try an experiment, and compare the results to make conclusions.
"They're just starting to really delve into science in those grades," Falkner said. "They love when we come around to the classrooms. We hear about it from parents, 'My kid heard all about it today, and now they want to participate.' So it's nice to see them excited about doing this."
Graduate students and PhD students from the University of Pittsburgh serve as judges, and talk to students about their projects.
"They have them present it a little bit, and ask them scientific questions, just to get them familiar with what a science fair is like," she said.
Nicki McGettigan, science fair chairwoman, recalls her own childhood love of science in running the event.
"I'm constantly telling my kids to ask questions, and searching for the answers on their own," she said. "It's important to me that kids have a love of science, just for the purpose of wanting kids to ask as many questions as possible about the world around them, and learn."
The structure of a science project helps kids learn from their mistakes, she said.
"Even if something doesn't work their way, that's the best part about science. You can have a hypothesis, and the result not reflect what you expected," McGettigan said. "And the best part about it is that's OK. It's okay to be wrong, and you just ask more questions because of that."
Some students worked on their projects individually, while others teamed up in groups of up to three. Students Kendrick Boyd, 8, Kaiden Boyd, 10, and Gabrielle Hieserich, 9 worked together to create a "lemon electricity" experiment.
"We lit a little LED light with these lemons," Kaiden explained. "I thought it was pretty fun. When we do science at school, right now we are learning about force and magnets."