Senior Moment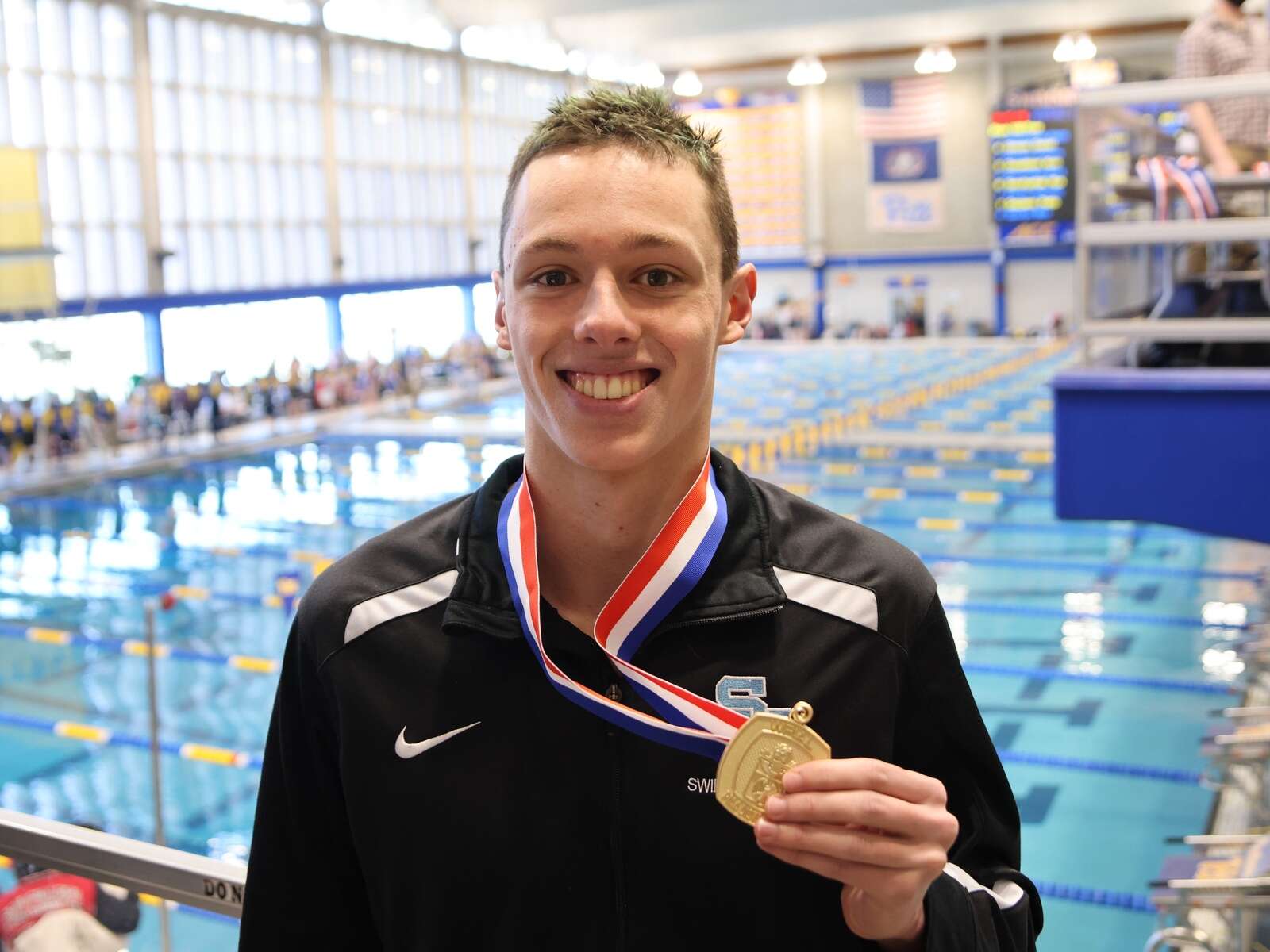 SV's Simoes claims state medley crown
LEWISBURG — Daniel Simoes had his eye on his final PIAA meet for a full year — Ever since placing second in the state to Upper St. Clair's Josh Matheny in the 200-yard individual medley last March.
Simoes had high hopes for himself, even expressing his desire to win a state championship.
At Bucknell University's Kinney Natatorium Wednesday afternoon, he realized his dream. Seneca Valley's senior won the Class 3A boys IM title, breaking his own school record with a time of one minute, 48.87 seconds.
"I set a goal of winning here and to have it happen, it's really exciting," said Simoes. "It's what I've been working toward all season."
Placing second, .86 seconds behind Simoes, was Wilson's Takoda Heckman. SV's Haihan Xu was fourth at 1:52.09.
At the WPIAL meet March 3, Xu won the event just ahead of Simoes.
"I didn't have my best swim at WPIALs, but I worked on some things in practice and felt good the whole way through my swim today."
SV coach Brian Blackwell watched Simoes stick with what he'd been working on over the last two weeks.
"We talked about some adjustments he could make," said Blackwell. "Basically, it was all about balancing out the splits between his strokes, how to get off with the appropriate speed.
"He'd looked really good in practice and we were really optimistic about his swim today. It was fantastic!"
Simoes also swam in the day's final event, the 200 freestyle relay with teammates Kevin Donaldson, Zach Lozowski and Xu. The quartet finished in a school-record time of 1:23.31, just .13 seconds behind Liberty High School from Bethlehem for the championship.
Donaldson earned a medal by placing fifth in the 200 freestyle (1:41.07).
Butler's Ben Borvendeg was fifth in the 50 freestyle (20.81).
In the girls meet, Seneca Valley's Ria Dietz placed seventh with a time of 57.19.
The Class 3A state meet concludes Thursday, with Simoes swimming in the 100 freestyle and in the 400 freestyle relay. He won WPIAL titles in both this season.