Middlesex Twp. fire damages facility
More than a dozen fire and emergency crews responded to a three-alarm fire in the roof of an XPER USA manufacturing facility near the intersection of West Cruikshank Road and Route 8 on Wednesday morning.
No injuries were reported at the scene, and workers were evacuated from the building around 9:30 a.m. A damage estimate was not available.
"We don't know exactly where it started yet, but when we got here, the flames were coming through the roof," said Chief Walter Hamilton of the Middlesex Township Volunteer Fire Company. "We did an automatic second alarm, and with some of the wind, it started going through the building, so we went to a third alarm."
Dave Malinski, of Quality EMS, confirmed that everyone was "out and accounted for." Cleanup at the scene started around 11:35 a.m.
A number of workers from XPER USA declined comment at the scene.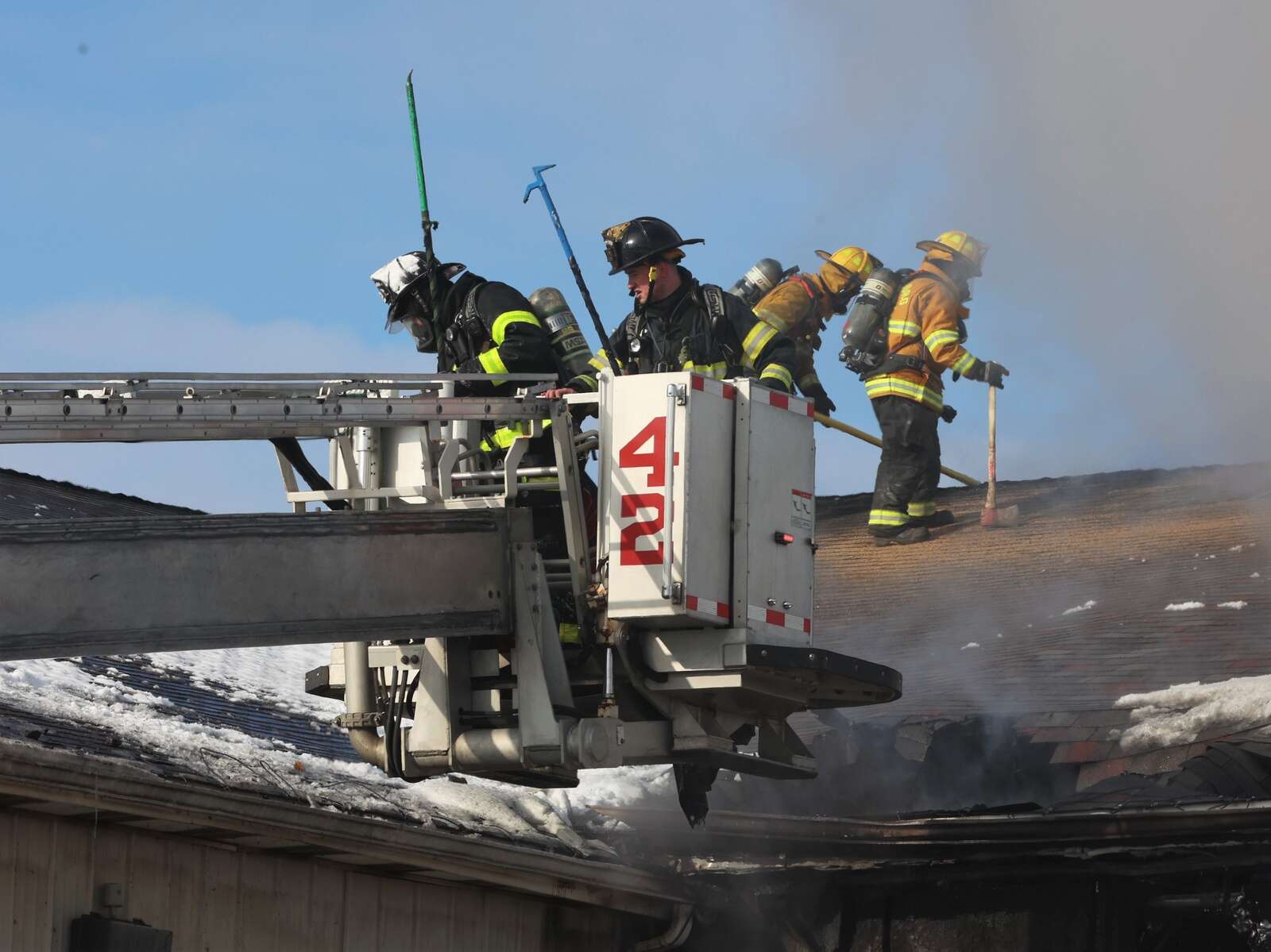 Difficult fire
Hamilton said the roof of the facility had three false ceilings, and that the fire was trapped between the layers, making it more challenging to locate.
"With the way that the fire was going, I'm amazed that our crew did the job that they did," he said. "Anytime that you have these false ceilings like that, it makes our job 10 times harder."
Temperatures on Wednesday morning were well below freezing. Quality EMS's rehab unit, Allegheny Health Network Prehospital Services and the convenience store American Natural provided refreshments and food to first responders at the scene. The rehab unit also checked firefighters for frostbite and injuries.
"Luckily, the roads were good today, but in this kind of weather, (the cold) wears on your guys and on your equipment, and we worry about the water freezing up," Hamilton said.
Middlesex VFC, West Deer VFC, Callery VFD, Evans City VFD, Richland Township Volunteer Fire, Butler Township VFD, Penn Township VFD, Adams Area Fire District, Saxonburg VFC, Harmony Fire District and Hermitage Fire Department were among those who responded to the incident. Quality EMS and Allegheny Health Network also responded.